It's not about WHAT you know, it's WHEN you know it. ~ danof89
. . . I could probably write "volumes" of books on what it's like turning 40 in today's young, aggressive, take-no-prisoners, show-no-mercy, dog-eat-dog, no-holds-barred, three-word-hyphenated world; but who's got that kind of time at "my age"? Anyway, who'd read them? A bunch of 40 year old's ?
Seriously?
…their days are starting to become numbered and they should really spend ALL their spare time thinking more about who they are going to be leaving their possessions to, when they're "gone". . .
I've been in seclusion for the last few weeks trying to make sense of where the last 40 years of my life went (Scratch that. . .The last 40 years and a few weeks) since, I myself, turned the "Big 4 0". What were my findings? . . . That it really doesn't matter, 'cuz it happened. . . Now what the hell am I going to DO about it? It wasn't the actual "turning 40" thing that I had a problem with. The main "hang up" I had was that I'd convinced myself (while still in my 20's) that by the time I reached 40, I'd have it  "ALL FIGURED OUT". . . And as a result, now that I "AM" (40) and obviously "DON'T" (have it ALL FIGURED OUT) I am left a little discombobulated. . . a little disconcerted. . . a little pissed. Why would I have EVER listened to the "20-something" me? I was a frickin' idiot!

So I've decided to blow a hole in the theory that I came up with (while still in my 20's – a decade of my life spent partying, like "THREE separate 20 year olds", NONE of whom had ANY intention of living beyond age 30) by explaining that while I DON'T have it "ALL FIGURED OUT". . . I've spent the better part of my 30's digging myself out of the hole I created for myself while young and stupid and just NOW am starting to "understand" a few things a LOT more. So you might want to listen up. . .
Coincidentally, if you find yourself below the age of 40 , you may continue to read and if you are "smart" (you aren't) You may want to pay heed (you won't) to my warnings and listen to (they aren't reading anymore) what I have to say. . . It might save you some time and spare you a few disappointments in life (okay, I think the suckers have moved on to smut sites)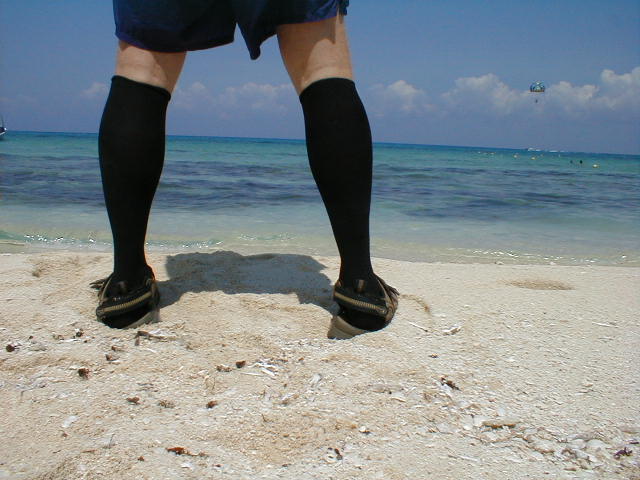 . . . The first thing that I had to do, while trying to make sense of the predicament that had befallen me (the turning 40 thing) was to realize that I wasn't alone. Well, technically I was, like at that "precise moment". . . My wife and kids wouldn't come near me, because of the smell. I still hadn't bathed in a few weeks and I was a little "ripe". (But I'm all better now) The second thing I needed to do, was cancel my plans to attend my Junior College's 20 year Class Reunion
. After all, until I realized how, where and why my lifelong ambitions had "gone south" on me, there was really no reason to subject a bunch of my old friends, who'd moved on to burgeoning careers with fully paid-for homes, luxurious and fun-filled summer AND winter vacations, and totally-covered kids' college tuitions – to "MY" bleak existence. . . No, it would be better for EVERYONE to steer clear from me, until I got this "ALL FIGURED OUT". . .
My NEXT step, was to begin to backtrack to where or more accurately "WHEN", the root of my problem had occurred. I remember when 40 sounded "old". . . Now, I look around at other 40 year old's and it STILL seems "old". 40 MAY very well just be a number, but it looks like an OLD number…
…yikes…
At the very least, it looks like a number that when "reached" signifies that the person "wearing" the number has either earned the number or is "earning" a yearly salary that is mathematically reached by an independent outside third party, who has surmised those that adorn the number, have satisfied any and all obligations to the outside world and will now be rewarded for their countless years (I counted 40) of putting up with people's crap, writing good checks and kissing ass. These people seem to be living MUCH better than me and my family. They seem to have money in the bank. . . They seem to be doing it "right". They seem to make me want to PUKE
. . . But, WHEN did someone share the secret of "your age one day being equivalent to your overall success and net-monetary worth in life"? Was it at one of the 3 colleges I attended, but didn't graduate from? Was I at a party somewhere, standing on my head doing tapper counts or shots of Jägermeister, when then made this clear to EVERYONE but me? Somewhere, along the line, I think I got "jobbed" in all of this. . .
So, where does that leave "me"? It is my understanding that women have a "biological clock". One that is directly connected to their ovaries, vulva, uterus or other reproductive system components with names that sound like the next hybrid car rolling off of the production line. . . So they have this clock, that apparently "goes off" some time during there 30's or 40's (depending on your sources – Mine, happen to be the women of "The View") that tells them that soon, it may be a little too late to be "making the babies". My thinking is that men have a similar clock that "goes off" some time during their 20's or 30's (my source – being "My Brain") that tells them that soon, it may be a little too late to be "making the career decisions that will help provide a stable and secure future for you and your family, should you be lucky enough to find someone that'll want your sorry ass". . . I'm pretty sure that when these "clocks" were being handed out. (Around the time the net-worth discussion took place and future success had been divied out) that I DID receive one. However, (again, somewhere in my 20's) the alarm on this clock started to go off. . . Unfortunately for me, and for quite a few people that knew me at the time, I think I hit the "SNOOZE" button. (this is a feature that is not provided in the woman's version of the clock – they just "dry up" or something) As a result, I was left making life and professional decisions in my late 20's and early 30's that could have been viewed as. . . "frickin' retarded" . Like I hadn't even been cognitive of what was going on around me AT ALL. In layman's terms, (or Dr, Phil's) I experienced a "What Were You Thinking?" moment. . . "My" moment, lasted about 10 years. . .
Somewhere along the line, through either "luck of the draw" or "cruel fate" I had "accidentally" become a successful Toy Designer , in the late 90's. It gave me  "just" enough of a taste of success doing something that I LOVED doing. PLUS, something that I was pretty good at. . . THEREFORE, in one of my now "famous moves" and exhibiting my "infinite wisdom", I decided to leave that world behind to forge ahead as a "freelance artist" and follow my DREAMS to California and become a . . . . . . yeah, that's just the thing, I hadn't really thought "that" far ahead. . . Not until I met my wife (and 3 of my 4 kids – she HAD 3 already, then we MADE another one, okay?) about 8 years ago, did I even begin to realize that I had failed to "wake up" when the alarm on my "clock" had gone off. Somehow, my wife saw past my obvious shortcomings and realized my "potential" . . .
despite my flaws. I know. . . gullible much?
The thing is, I feel like I know what I NEED to know to be able to handle success now. . . Which is precisely WHY I will probably never achieve it. Success (in MY mind – and at this point that's what you're inside of right now. . . MY MIND. . . SCARY, huh?) seems to be dolled out with very little regard to who is "worthy" of it. . . kind of like those folks out there collecting paychecks for doing absolutely NOTHING more than being 40 years old (or more) and annoying. Going about their days making their Cadillac Escalade payments (on time) and purchasing time shares in Tahoe, with just enough time to go to Wal-Mart and pick out a 52″ flat screen TV and a family-size fun pack of assorted Doritos® (which now costs approximately only $3 less than the television, but STILL considerably more than I make in 6 months) before going home to sleep on piles of their money . . . I'm kidding, of course. . . Rich, successful people don't shop at Wal-mart. . .They shop at Target.
But the fact that I have all the necessary "tools" in place to be able to "cope" with all of the trials and tribulations that wealth, fame and success can bring. . . is surely my "Road to NOWHERE". . . That would be too neat. . . too clean. . . too convenient. . . too unlike anything that has happened previously in my life. It's not that I like to do things the hard way. . . It just turns out that I'm not one of those kinds of folks that can "Make their money WORK for me". . . I WORK for IT. . . and IT is kicking the crap out of me. . .
. . . That's why I am writing this today. . . I think I may have actually formulated a "plan". . . A way to break free from the shackles of mediocrity. A way to realize my dreams and to come to a better understanding of how I can get past the fact that there is a difference between "complacency" and "failure". . . I've been beating myself up all these years trying to figure out how to make up for lost time. Opportunities that I thought I'd let pass me by, because of something I "DID". . . Oh, don't you see? . . . You DON'T?. . . Well, I'm not sure I do either, but bear with me, 'cuz I think I might be ON to something. I think I may have been going at it all wrong. Instead of looking at things I "DID", I needed to think of things "NOT to DO". . .
So rather than remain bitter towards the socially-elite, I've decided to BECOME one of them by following a "list" of things I'm almost 30% POSITIVE will be not only "MY" key to success in everything I try to accomplish by the time I get around to "NOT DOING" them, but "YOURS" as well. . . I've spent an exorbitant amount of time trying to figure out ways I could have done things differently. (and it seems even LONGER trying to introduce this list to you) It's kind of like "reverse-engineering" my failures. . . or maybe it's not kind of like that at all. . . whatever.
Your "NOT to Do" List
Do NOT "Emote". . .

I have found that one of the KEYS to at least LOOKING YOUNGER than the "Rich Buttclowns" out there, that end up getting EVERYTHING in the WORLD handed to them on a "silver platter", left to them along with a sizable trust fund, by a dead Great Uncle, that they didn't even have to meet – let alone "put up with" every Christmas – getting "loaded" in your garage and backing out of the driveway to go get more beer, running over your first and most cherished dog "Checkers", before ending the night passing out and wetting your bed. . . Woah! Wait. . . Where was I? Oh yeah. . . You may be able to prolong your chances of "making it" in today's competitive

"Something ACTUALLY Working Out For You Market"

, by simply looking "younger" than those that seem to "HAVE WHAT

YOU

WANT". . . Think about it. These

"Richies"

shell out MILLIONS every year for plastic surgery and I have YET to see one of these "Freak Shows" turn out well. There are TWO ways to accomplish this. You can either be blessed with "good genes" like "I" was OR another way I've found to accomplish this by NEVER SHOWING EMOTION. Think about it. . . No "laugh" lines. No "frown" lines. No "wrinkles". It also comes in handy, when you are trying to avoid becoming drawn into or "entangled" in an unwanted "conversation" as in the following scenario:
Elderly Wealthy Woman: (lying in a pool of blood in the supermarket) Oh Dear! Someone HELP me! I've slipped on a broken bottle of Miracle Whip, cut myself severely and now seem to be bleeding to death! You!. . . YOU!. . . Won't you come here and HELP ME?!
You: (showing NO outward signs of emotion) Uh, I'm looking for ketchup. . . looks like you're on your own grandma. . . (stepping over her crumpled and tangled limbs) Excuse me. . . I have a coupon.
Elderly Wealthy Woman: (trying to cling to your pant leg as you pass) You heartless little BASTARD!
You: (careful not to raise your voice) Eh, eh, easy lady. . . I am purchasing some ketchup, that's all. . . good day to you.

. . . See? It's as easy as that! No muss. No fuss. No wrinkles! It also illustrates the point, that being "wealthy" isn't everything. . . neither is being "old". Didn't do HER much good, did it?
DO NOT give up on your DREAMS.

Unless they are "violent"

ones. . . then you probably need to have someone you "Trust" to talk to. . . but DON'T tell a cop. Try someone else. . . like a "pet" or . . . something "pet-like". They don't tell other people outside of their immediate social circles. You're pretty safe with a pet. If you decide to tell a "person", tell someone that is "dying". . . but not someone that is "dying at your hands". . . well, actually then it doesn't really matter. The point is, you should NEVER give up on your "Totally NON-VIOLENT" dreams. . . they could still come true. . . maybe.
DO NOT concede to ANYONE or ANYTHING. By definition conceding means acknowledging; often reluctantly, that you were either incorrect or even WORSE, admitting that there is an alternative to your way of thinking that is somehow BETTER. . . THAT is a kiss of death. If there is ONE THING that I've learned in my life (there are actually 5 or 6) it's that you should know a "little bit" about EVERYTHING. . .

You can fake the rest. If for any reason you are in a conversation and find yourself "losing the argument", simply change the subject. If the other person insists on continuing the conversation, walk away. . . unless you're in a car. Then wait until you've stopped, secure your vehicle, then walk away. Unless they are driving. Then it really kind of depends on where you're going. . . But in the end don't "concede" ANYTHING. . . you may be a pedestrian, but at least you'll have your pride.
DO NOT LIVE IN BAKERSFIELD, CALIFORNIA. . .

This place holds not hope for you.
DO NOT forget WHERE YOU CAME FROM.

(unless it is from Bakersfield) Actually, if "where you came from" was HORRIBLE, that's all the better. It will give you drive and focus, so that you never want to return to the "Land of the Damned".

If you find yourself in "present day" life – feeling like you're going "nowhere", take a moment to think back to your LEAST favorite childhood memory. If you can remember a time as a child, when you were COMPLETELY MISERABLE , it can go a long way towards "perking you up" . Think of something REALLY awful. Your first ZIT and how much of a disaster it was! The time you fell down a flight of stairs on your first day of 9th grade at a new high school and how LONG it took for anyone to ever even TALK to you after that without laughing hysterically. How you sat at home the night of Senior Prom, alone, listening to Phil Collin's "Against All Odds"

and weeping like a little girl, because your girlfriend of 3 years decided the night before that she was going to become a WHORE and go with some guy named Brad, who played football for De LaSalle High School. I don't know. . . I'm just throwing some PURELY FICTIONAL "random crap" out there. . . results may vary. But it will make whatever you're going through NOW seem. . . actually, it will make all that old stuff seem kind of meaningless by comparison. . . Two birds really. . .
DO NOT be afraid to REPLAY YOUR HAPPIEST MEMORIES OVER AND OVER IN YOUR HEAD (at least until a NEW one comes along. . . a happy memory, I mean). . . Okay, so "forget" those old "BAD" memories. I know that people say that "You shouldn't LIVE in the PAST". . . that may be true. But I see nothing wrong, when times are a little rough, consulting your

"Mental Rolodex"

to simply "fondly recall" some of your personal "Glory Days" . C'mon. . . Everybody's got some. Maybe you had a kid. Maybe you got married. Maybe you got "divorced"

. (Hey, nowadays sometimes either one of those can be a "win-win") Maybe you bought your first car. Maybe you beat up your boyhood BEAST of a nemesis and bully of anyone smaller and weaker than he was, "Danny Cate" after 3 LONG years of constant terror, threats and manipulation in front of GOD and EVERYBODY at the "Clay County Fair" in Spencer, Iowa – by the farm machinery exhibit, in the fall of 1983 – quickly erasing all of those years of taunting, tormenting, and ridicule with a few carefully, yet gloriously swung body blows and uppercuts. . . or. . . maybe you bought your first home. . . whatever works for you. The point is, there were better days behind you. . . there will more than likely be a couple more ahead. . . perhaps.
DO NOT go to your High School, College and in most cases FAMILY reunions. This just "invites"trouble.

If it is high school or college, you just show up and compare notes with people you never really knew or liked that much OR if you DID know them and liked them, it just serves as a reminder that not only can you never go back again, but you're now seriously wondering why you "went there" to begin with. . . especially with this assortment of folks that can only talk about how successful their business is doing, how many new "toys" they have parked in their driveway, when and where they are going to start their "early retirement", etc. Then they introduce you to their NEW spouse (usually their second or third) who is "less than pleased" to be there, let alone meet YOU. . . Yikes. If it is a FAMILY REUNION, the "interpersonal dynamics" are roughly the same. However, the people involved are "less enjoyable" to be around, because you are "RELATED"

AND because you have to explain why you are THIS BIG of a disappointment "annually" or in the case of my wife's family, whenever the majority of the "clan" makes parole.
DO NOT call me past the hour of 6pm EST on a weeknight and NEVER on the weekends. Just an all around good "rule of thumb". Not only sound advice for telemarketers and creditors, but for ANYONE that wants to stay on my "good side". (Note to telemarketers and creditors: If you want me to stop threatening your family member's and pet's lives all-together, you might just want to avoid calling, at all)
DO NOT CONCEDE, about NOT living in Bakersfield. . . I can't stress that enough. THIS PLACE SUCKS! There is such a delineation between the "Haves" and the "Have Nots" that I don't even know where they keep the "Haves" in this town. It's probably better that way. . . 'cuz if I did, chances are I might do something "bad" to their homes or their spare luxury sports cars, while they were out of town on "holiday" . (I hate that word. . . and this song)
and Lastly, but not leastly. . .
DO NOT put up with anyone's S#@*! (by which, I do NOT mean anyone's use of symbols in place of profanity – sometimes that is necessary) Don't take any "guff" from anyone. . . Don't take any "flack" either. . . Especially from those people out there that walk around as if they are somehow "divinely entitled" to something. Unless, they have the receipt or you physically witness them in the act of purchasing it, the WORLD does NOT belong to them. Don't let anyone walk all over you. NO ONE is better than you are (well, maybe they are better than YOU – I actually wrote this list with "ME" in mind. I don't know. Try it out. If this attitude doesn't work out for you, it was probably a "ME thing" ) In the end, you really need to make these kind of decisions for yourself. But if it were "ME", I think I'd work on not taking crap from anybody. Might help your self-esteem. . . can't hurt it any.
. . . Well. . . that was it! What do you think?. . . Pretty thorough, huh? But what if you don't equate "SUCCESS" in Life with what seems to be at the bottom line of all of life's little problems?. . . MONEY? (or in "MY" case, the lack of it) . . . hmm. . . good question. . .
If I never accomplish ANY of the goals I have remaining; with what little time I have left, at this "advanced stage" of my life, at least I can say I did "this"
. . . wow. . . that now seems so very sad. . . You know, looking at it now, I think I might need to come up with a different list. . . I think I might have a few "wrinkles" to iron out. . . but they ain't from "smiling". . . I'll let you know, when I get it "ALL FIGURED OUT".
'Til Then. . . Go Figg'r!
Peace Out. . . Later
I'm the BEST KEPT SECRET on the WEB! But I've been tellin' EVERYBODY"
http://www.blogtopsites.com/humor/