Well, it's been a while "Party People"!. . . What have YOU been up to?. . . really?. . . how terrific for you. . . Well, let me be the first to tell you, that I don't really give a crap. . . You're here to hear what I've been up to. . . right?!. . . Sorry, I've been away for a little while (no, I most certainly am NOT) But in the interest of not completely alienating myself from you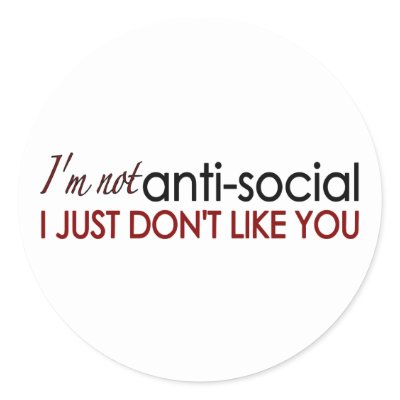 …but… I'm going to run with an 
"empathetic undertone"
and see if I can still manage to pull it off. . . sound good?!. . . Then let's proceed. . .
. . . I NO LONGER LIVE IN BAKERSFIELD, CALIFORNIA!!!!!!!
So that, in and of itself, is a pretty monumental achievement  . If you've been following me over the course of the last couple of years. . . Since I've decided to open up my life's "caricaturized" (not a word found in any dictionary, while the Oxford English Dictionary decides that "taquito" and "Muffin Top" should make the cut) stories, humorous anecdotes and wealth of wisdom to you (the unappreciative public), Then you may have caught on to the fact that a large portion of my humor is derived from "PAIN". . . that is to say, I got an abundance (i.e. "oodles") of my material from the everyday mundane and tiresome mediocrity that only a backdrop like BAKERSFIELD could provide. . .
. . . So you can imagine my surprise when I found myself contacted by an organization outside of the "5th Dimension of Hell and Realm of the Damned" (known from here on out, simply as BAKERSFIELD) with a. . . "job offer". . . My first thought was, "OH MY GOD!" (or "OMG", which was also included as a word in the newest edition of the Oxford English Dictionary). . . "This is REALLY happening!. . . I'm finally going to get my family out of this SEPTIC and TOXIC, SOUL-SUCKING PURGATORY of the DESPONDENT DOWNTRODDEN! (and yes, those are the exact words I was thinking – I'd been waiting for this day for a "LONG TIME" – ergo, a LOT of rehearsal time) Beyond my first "thought" however, came my first "instinct", "I've got to save the OTHERS!", I thought – thinking of those I would be leaving behind in Bakersfield. . . those less fortunate than myself. . . those that would more than likely DIE in Bakersfield, unfulfilled and miserable. (Please note: I may be "projecting" here, but I really don't think so. There is absolutely NO WAY that anyone who lives in Bakersfield is HAPPY. . . and if they "say" they are, they are only reciting passages from "The Necronomicon", Because that is what the "Dark Overlord" has instructed them to do. . . poor citizens of Bakersfield)
Not that I gave a CRAP about them "personally". . . I just hate to see such a large number of people "waste away" . It's kind of like people that follow a television show 3 or 4 seasons beyond when it is obvious to everyone else on the planet, it should have been cancelled. It's kind of sad to watch, but you can see that they really WANT to believe it will get better. . . NEWSFLASH to the WORLD!!!! BAKERSFIELD AIN'T GONNA' GET ANY BETTER!!!! . . . (and neither is "Two and a Half Men". . . OR "Charlie" )
(Note: If you are the "loved one" or family member of a Dallas Cowboys fan , please assist them in understanding the aforementioned analogy by simply saying, "You know honey?. . . Like 'You'. . . ") ~thanks
I had initially planned on writing something that would culminate in a "BIG SENDOFF" for Bakersfield. . . But I now feel like I've been away a little too long to adequately describe my hatred for that city. Besides, there's really no sense in beating a dead horse. (Incidentally, beating a dead horse isn't just a figure of speech. It is an every-other-day occurrence in Bakersfield. . . if you don't believe me, Google it)
. . . Since the move, I have come across quite a number of people who've said they have "loved ones", family members, or people they know living in Bakersfield. . . to which I respond, "LIAR!". . . For 3 reasons:
"Loved Ones" and "Family Members" are terms that cannot always be used interchangeably. Case in point: We left my "mother-in-law" behind in Bakersfield when we moved. . . It is TRUE that she IS a "family member" and though I love her for having "given birth" to my wife

(in a purely, "Atta' Girl!" kind of way)

I think to classify her as a "loved one" would be a bit of a stretch. . . Therefore, I had no qualms in "leaving" her behind. Plus, I told her we needed her to be our "look out", in case someone came looking for us.

If people actually DID love someone living in Bakersfield, and had the means, they would do everything within their power to get them OUT. Even if they didn't have the means, there is probably some way to do it illegally, without getting caught. Case in point: I got my family the hell out of there. ("mother-in-law" notwithstanding – WHAT? I'm not a criminal!)
Why would you admit to knowing someone who lived in Bakersfield, but not help them "escape"? Why are you lying? Unless you think it somehow makes you "more interesting" or "vital" to a conversation. Is that like when someone says they know someone who got attacked by a pitbull and they really don't? Does it make it sound better when you're having a discussion about a natural disaster?. . .

"I think pitbulls should be banned…This "guy" I work with has a 4 year old daughter whose face got chewed off by a pitbull. . . during a dogfight. . . . . . being overseen by the Obama administration"
(audible disapproving mumbling)
"Shame what happened in Japan with the quake and tsunami, isn't it?. . . Makes you think. . . if it can happen there, it can happen in our own back yard. . . can you pass the guacamole dip?"
(concerned agreeing noises)
"I've got a cousin who works for an 'oil outfit' outta' Bakersfield"
(gasps, cries and whimpering solidarity)
"Well, that's just awful!. . . What're you gonna' do?. . ."
"Nothing I can do…He says they're 'HAPPY'. . . and I think his 'mother-in-law' lives there . . . . . . and she's big into reciting stuff"
(followed by the organization of an impromptu "prayer vigil")
I probably need to apologize to the "Bakersfield Visitor Bureau and Office of Tourism/Humane Department & Domestic Abuse Crisis Care Center"
(This is a picture snapped at the company picnic/pregnant bride fund-raiser)
(they merged due to budget cuts) for making it out to be such a terrible place to "exist" (I think I've already made it abundantly clear, there is not any "living" being done there). Yet, try as a might, I can't think of a reason I should do them any favors. So instead. . . I'd like to give you all a better understanding of the "mentality" of the inhabitants of Bakersfield (the city from which I fled) I need to give you another example of a REAL LIFE conversation that I overheard on one of the last days I decided to "lace up my work shoes" as a PUBLIC SCHOOL BUS DRIVER in the "CITY THAT NEVER NAPS. . . and, more than likely, WILL NEVER DIE". . .
(These 10th graders will remain nameless, except to say, that the city is "crawling" with kids like these)
Dude 1: "I think I'd rather burn to death. . . after the initial 'Ouch' factor, I'm not so sure it's all that big of a deal. . . I mean your nerve endings are fried within minutes. . . It's not like you'd really FEEL anything. . . "
Dude 2: "NO WAY!. . . Drowning bro'. . . it's all about the H20. . . Once you asphyxiate, you lose consciousness. . . then it's like 'all warm and stuff'. . . you don't even feel it at all. . . that'd be cool". . .
Me: (making my presence known, since I was sitting right in front of them and controlled their "destiny" – 'cuz I was driving) "Guys!. . . what about a 'bus accident'? . . . Seriously. . . c'mon! You guys ever think about ways to LIVE instead of DIE?"
Dude 1: "What?!. . . we LIVE in BAKERSFIELD bro'! . . .(then something that sounded like him calling me a douchebag)"
Dude 2: ". . . Oh BRO!. . . A BUS ACCIDENT!. . . BLAZE OF GLORY!. . . That S*** would be TIGHT!"
. . . Not exactly the kind of "unbridled optimism" you'd hope for in our nation's youth. . . is it?. . .
. . . So where does that leave me NOW, you ask?. . . Well, you probably didn't ask, but you might be "wondering". . .
Let's just say, I'm STILL in California. . .
"Geographically" I'm not all that far from where I began my journey with you folks. . .
. . . But I'm "MILES"
away from 'Bako'. . .
. . . and from where I stand NOW, it looks like the "Shoe" might be on the "Other Foot". . .
. . . But you know "Me". . . To me that means I'm still only wearing "One Shoe". . .
. . . I hadn't intended on making this thing a "two-parter", yet I don't think this "glum and gloomy" prognosis of Bakersfield, should necessarily be grouped in the same "outing" as the bit I have in store to introduce you to my "NEW DIGS" and "NEW OUTLOOK". . .
So. . . (and with apologies to anyone else that hates sequels as much as "I" do). . .
'Til Then. . . Go Figg'r!
Peace Out. . . Back Soon. . .
D A N
I'm the BEST KEPT SECRET on the WEB! But I've been tellin' "EVERYBODY". . .  NOW it's "YOUR" TURN. . .

http://www.blogtopsites.com/humor/
The Best Links
Best of the Web!
P.S. When I say "New Outlook", I don't mean "On Life". . . "Life Still Sucks". . . But now "Life Sucks With a VIEW" . . . and I don't "dislike" my mother-in-law, but I like to keep her at a "safe distance". . . like fireworks
.